Driving Lessons in Leeds
Our passion is teaching people to drive properly, safely and competently on our complex, modern road systems. We want you to become a confident driver, as well as passing your test, in as short a period of time as possible. We provide Driving Lessons in Leeds, as well as some surrounding areas.
Driving Lesson Gift Vouchers Available - An Ideal Birthday Present!
Lesson Prices:
** Special Offer - Complete Beginners Course**
First 3 Hours for £75
Payable in one payment on or before first lesson. (Complete Beginners only)

OR
Introductory/Assessment Lesson
1.5 Hour for £40
Suitable for those that have driven a car before. The instructor will assess you and plan the lessons from there
THEN
Regular Hourly Lessons:
£32 per Hour
Discounted Lesson Prices
Student Discount Rate: £31 per Hour
Company Discount Rate: £31 per Hour
(Includes Leeds City Council and Leeds NHS)
Block Booking Discount
Further Discounts Available for paying in advance:
Pre-pay for 10 Hours in advance and we`ll give you a further £2 discount PER HOUR:
Regular Lessons Block of 10 Hours: £300
Student/Company Discount Block of 10 Hours: £290
Automatic Driving Lessons
Not available at present
Payments can be made as follows:
- Cash direct to your Instructor (receipts available upon request)
- Debit/Credit Card over the phone through the office on 0113 443 8799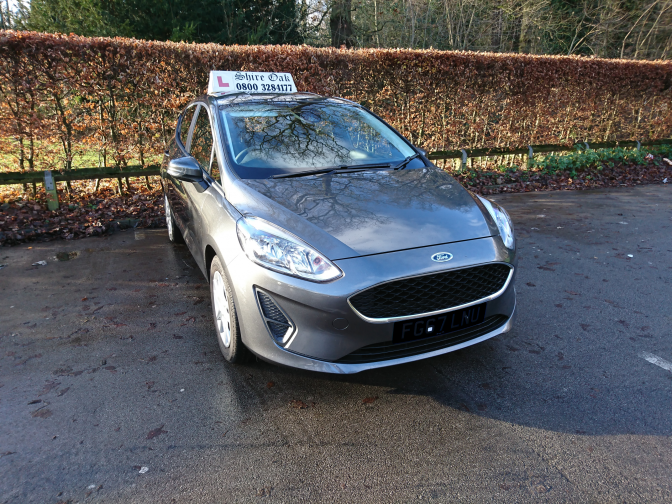 Pass Plus
This is a great way to lower your insurance premiums and improve your skills, including motorway driving!
Price: £200 (6 Hours)
Motorway Lesson
We teach you how to drive safely on motorways, including correct lane procedure, speed, hazard awareness and how to switch lanes safely and correctly
Price £75 (2 Hours)
Refresher Lessons
You can book refesher lessons to help you get up to date on current road laws and manouveres, or even just to give you a confidence boost!
Price: £32 per Hour
Driving Lessons
We GUARANTEE you drive the car as much as possible on all lessons - we don`t waste time sat talking about it! Also, ALL our Driving Instructors are DSA Approved Fully Qualified ADI`s (Approved Driving Instructors), NOT Trainee Driving Instructors
If you would like more information or to book driving lessons in Leeds, please do not hesitate to call or e-mail us. Alternatively, you can e-mail us via the `contact us` page.
For more information or to book, call us on:
0113 443 8799
Enquiry
If you wish to contact us, please use the contact form below and we will get back to you as soon as possible. Thankyou.