Driving School Competition - Free Prize Draw!!
We are currently running a Free Prize Draw for all New Pupils who book in AND `Like` our Facebook Page (click here to Like) to start lessons between Monday 22nd September 2014 and Friday 31st October 2014
There are 2 prizes on offer. For all new pupils who book in between these dates and `Like` us on Facebook, you will automatically be entered to win 1 of 2 copies of this fabulous DVD!! To `Like` us on Facebook, click below:

The prize on offer is a copy of our excellent Learn to Drive DVD (RRP £15.99)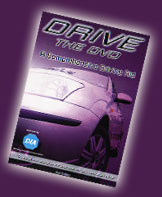 The draw will take place on Tuesday 4th November 2014, and the winner will be contacted by post.
***CONGRATULATIONS to BETH ADAMS and JESSICA DAWSON who were the lucky winners of our latest Free Prize Draw!!**
A Learn to Drive DVD is on it`s way to each of you!